Reclaim of excise duty in Italy
The Italian State authorities make a reimbursement available for the excise duty charged on diesel fuel that was refuelled in Italy. This reimbursement is exclusively intended for the transport of goods via the road.
For bus companies, Italian excise duty can only be reclaimed if it concerns a regular service. It is not possible for a travel company with varying journeys/times to reclaim diesel fuel duty.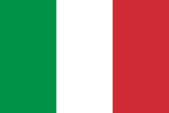 From
Till
Reimbursement in €
03-12-2016
Today
0.21418000 Per litre
Last update on 02 Dec 2020
Required documents
Italian invoices for diesel fuel including appendices and transaction overviews (a copy is sufficient)
Transport permit (NIWO). The EVO (Eigen Vervoerders Organisatie/Own Transporters Organization) permit is also accepted
Extract from the trade register
Copy of the registration documents. If the cars are registered with a different name, we also need a rental or lease contract. This contract should meet certain specific requirements. We will guide you through this if necessary
Power of attorney, with which you authorise us to reclaim the excise duties on your behalf
Other information
Submission per quarter
For trucks where the 'maximum permissible mass' is at least 7,500 kg
Reclaim is possible over the last quarter