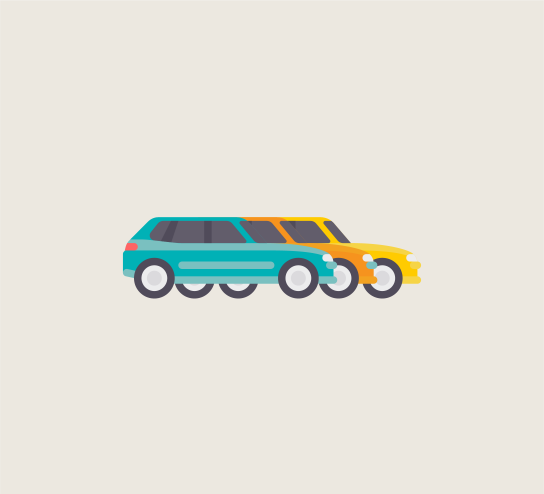 The fleet (passenger cars and vans) of internationally operating companies generates a constant stream of invoices for refuelling and tolls. Many EU member states repay the share of VAT in whole or in part upon request. Because these are relatively small amounts, the recovery process is fully automated.
A number of owner/managers of a fleet are still not aware of the possibility of recovery. Talk about healthy cash flow! Alfa Transport Service supports fleet managers in this process. Read below what the service means for customers.
All EU member states reimburse VAT on fuel and toll to CRT (Commercial Road Trucking) entrepreneurs. In a single country, (part of) the excise duty also falls under this scheme. Different rules apply to activities that do not fall under CRT. This concerns, for example, fleet, boats, fairs, et cetera. Contact us to request more information about the different regulations and exceptions in Europe.
The advanced onboarding model from Alfa Transport Service is a smooth beginning to the collaboration. This includes all mutual contracts, but also the powers of attorney, applications and permits with the authorities involved. Transferring from the previous VAT agent? Not a problem. That is how Alfa Transport Service's unburdening really provides added value: delivery, signing, ready. And, therefore, all attention can be focused on your own business operations.
Regular VAT recovery
Alfa Transport Service is a specialist in recovering foreign VAT and excise duties on fuel and tolls. This concerns amounts that run high when the customer is more active outside their own national borders.
Fiscal Representation
Carrying out VAT-taxable actions abroad? Fiscal representation by Alfa Transport Service frees you of complex administrative procedures.
'Due to their right knowledge and skills, we let ATS take care of our VAT submissions.'
Nabuurs Supply Chain Solutions
'Due to their right knowledge and skills, we let ATS take care of our VAT submissions.'
Nabuurs Supply Chain Solutions