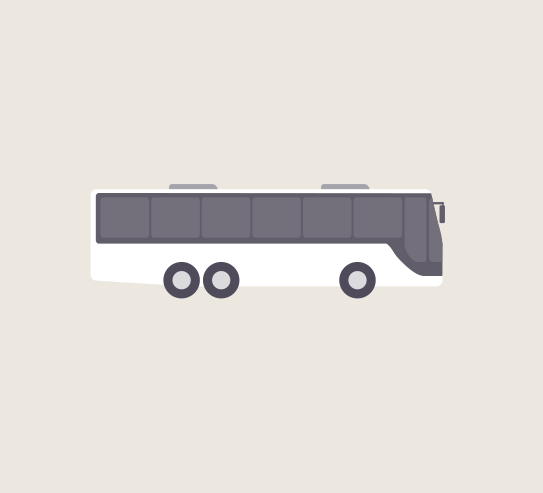 Entrepreneurs of international passenger transport are in many cases entitled to the recovery of VAT and excise duties on tolls and fuel. In a number of countries, the coach company also has to pay back VAT on kilometres driven abroad. This yields the following calculation: settlement in proportion to the VAT on kilometres driven abroad minus the total journey price. What do you mean it is lost?
The country where the payment and claim take place often requires registration. So many countries, so many rules. Contact one of our employees and discover the possibilities for professional help and support with excise reimbursement. Why? Having the right doesn't mean enjoying the right.
All EU member states reimburse VAT on fuel and toll to CRT (Commercial Road Trucking) entrepreneurs. In a single country, (part of) the excise duty also falls under this scheme. Different rules apply to activities that do not fall under CRT. This concerns, for example, fleet, boats, fairs, et cetera. Contact us to request more information about the different regulations and exceptions in Europe.
Tightly directed cash flow management is of vital importance to entrepreneurs. Do you prefer not to wait around for the claim? Then opt for pre-financing. The non-recourse solution for foreign VAT and as the case may be excise duties. It costs a little more, but the money is in your account within a maximum of ten working days. Guaranteed. The tools for this: Turbo Refund, Fast Refund and Net-Invoicing.
Reclaiming VAT and excise duty takes time. The process has two options: pre-financing or regular. The choice is free, but speedy handling is always on offer. After submission, the status of the file (all steps in the process) can be followed 24/7 via the online customer portal. Coupling with one's own accounting is integrated into the system.
Alfa Transport Service unburdens you. The bundling and processing of all data and required documents are fully automated. Manual work is not required. As a result, the recovery process is faster and, above all, accurate, and therefore, error-free.
Regular VAT recovery
Alfa Transport Service is a specialist in recovering foreign VAT and excise duties on fuel and tolls. This concerns amounts that run high when the customer is more active outside their own national borders.
Excise duty recovery
Is the diesel tanked in Belgium, France, Italy, Spain, Hungary, Romania or Slovenia? For EU entrepreneurs, there is a right to recover the excise duties. ATS handles this quickly and accurately.
Pre-financing VAT
Alfa Transport Service helps entrepreneurs with pre-financing of the foreign VAT refund. This advance payment immediately improves the liquidity and therefore, also the solvency of the company.
Fiscal Representation
Carrying out VAT-taxable actions abroad? Fiscal representation by Alfa Transport Service frees you of complex administrative procedures.
'Due to their right knowledge and skills, we let ATS take care of our VAT submissions.'
Nabuurs Supply Chain Solutions
'Due to their right knowledge and skills, we let ATS take care of our VAT submissions.'
Nabuurs Supply Chain Solutions