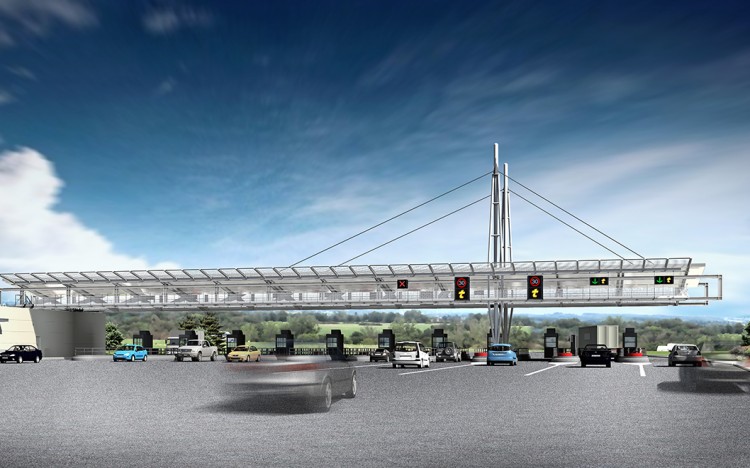 Toll roads were introduced in Belgium on 1 April 2016. While the regions of Flanders and Brussels do not impose VAT on the toll amount, the region of Wallonia levies VAT on the toll to be paid. This VAT can be reclaimed.
The toll roads in Wallonia are managed by Sofico, an independent government entity, while the regions of Brussels and Flanders are managed by the government itself. We encounter these two approaches across the EU. The French toll roads, for example, are managed by private parties and are therefore subject to VAT, while the German toll roads are managed by the government and therefore not subject to VAT. The good news is that this VAT can be reclaimed.
Reclaiming VAT may seem straightforward, but is often complicated in practice. This is because the calculated VAT is not always specified on the supplier's invoice. In the event that the card issuer issues the carrier, a debit note for the total amount of Belgian toll in the last 14 days and this total amount is not broken down into gross, VAT, and net, it is not immediately possible to determine which part of the total amount is recoverable VAT and which is not. As a result, the invoices required for reclaiming VAT must often be downloaded individually from the website of Satellic, the manager of the Belgian toll system.
This is why we developed a robot for the companies that are affiliated with us and for whom we take care of VAT reclaiming. Every 14 days, the robot downloads all invoices from the Satellic portal, including those to which Belgian VAT applies. We can only do this when the carrier gives us their login details. We also provide a consolidated total overview (in PDF format or in an Excel file) that can be used for processing in the business administration. This saves a lot of administrative work and prevents unnecessary errors. The invoices from other suppliers, mainly fuel and toll suppliers, can also be automatically downloaded by the robot if the relevant supplier has a portal where the original invoices are available.
Please inquire to find out whether we have developed a robot for your supplier. If the original invoices cannot be downloaded, you can always upload the invoices to us through our customer portal.